2018 - the year of the capacity crunch – has been a challenging year for freight shippers. Not only have they faced significant upward cost pressure, but also declines in service. And, these market dynamics likely won't let up anytime soon as new and existing environmental factors emerge and persist:
Fuel prices and uncertainty around future prices increase.
Economic growth increases the demand for freight transport, especially road transport.
Service challenges in other modes shift more freight to road transport.
Driver shortages continue and increasing qualifications make it harder to become a driver.
Regulatory initiatives like the ELD (electronic logging device) mandate are introduced.
Financing terms on truck and equipment purchases increase with interest rate hikes.
Tighter monetary policy leads to fewer bank loans for smaller, less credit-worthy carriers.
Needless to say, there are quite a few uncontrollable factors at play. Shippers can, however, take a fresh look at how logistics consumers can achieve better customer service without significantly exceeding their budget.
WHAT'S IN YOUR CONTROL? HARNESSING THE POWER OF PEOPLE, PROCESS, AND TECHNOLOGY.
Relationships will always matter, especially in the logistics industry. It's important to treat your drivers and carriers well – whether capacity is tight or not – and you might find a competitive advantage in carriers working harder to cover your shipments when times get rough. Using a TMS, particularly one with dock scheduling capabilities, is a great way to improve your relationship with carriers. Easy ways to book appointments, update those appointments, and ensure minimal dwell at origin and destination can attract carriers to accept your freight before others - all other parameters being equal. And, if you can audit and pay carrier invoices quickly (with transparency), you are well on your way to becoming a shipper of choice.

For manufacturers and retailers whose costs and quality of service are important, it's imperative to have processes in place to ensure loads go to transport providers offering cost-competitive rates and high-quality service for each lane. And, to do so quickly and efficiently with minimal administrative cost. Booking a load easily and "instantaneously" is critical; otherwise, the carrier might book a competing load with the same equipment and driver. Which is why having an automated tendering process that gives visibility to an ever-expanding set of carriers in a structured, defined order is one of the best ways to optimize coverage and cost.
USING THE INTELLITRANS TMS TO DRIVE INFORMATION ACCESSIBILITY, VISIBILITY, AND EFFICIENCY
The IntelliTrans Transportation Management System (TMS) is a web-based software solution comprised of shipment mode modules that can be used individually or in combination to allow command and control of shipments across all modes of transport.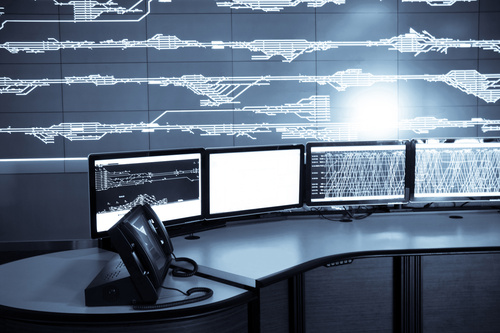 The truck module of the IntelliTrans Transport Management System (TMS) will assist with procurement, coordination of all transport activities, and execution of loads – reducing time-consuming, error-prone business processes. Administration to manage your needs is simplified, which results in minimal effort in contacting providers, tracking loads, monitoring carrier performance, and ensuring invoice accuracy. The road transport element helps streamline truckload and less-than-truckload operations, optimize carrier selection, maximize carrier capacity, and reduce truckload spend.
The TMS records complete, timely, and accurate data backed-up by data specialists who ensure each shipment has complete data. We also provide interactive data visualizations and data-driven alerts, giving you the ability to ask deeper questions and deliver more meaningful insights in areas like shipment visibility, cost control, and tendering automation. Whether you're an operator looking to manage shipment exceptions or a strategic, long-term planner, you'll be able to quickly spot outliers and trends across complex datasets.