In today's shipping environment, it's tough to make accurate predictions on shipment estimated time of arrival (ETA); things like yard congestion, weather, service schedules, block size, and resources available compound unpredictability. This unpredictability is causing shippers to turn to freight visibility platforms now more than ever to gain control of their supply chains. In the age of Amazon, it's not enough to be given ETAs from the outset, shippers need current data points and dynamic ETAs updated throughout the course of the shipment.
IntelliTrans has been innovating supply chain technology for over 25 years. For ETAs, we couple the most current data with historical data analysis on a route. When shippers view our dynamic ETAs, they are seeing the past, the present, and the predicted future. We provide intervention services to ensure complete and accurate data in conjunction with machine learning algorithms to find signals in noisy data, allowing us to discover systemic insights and provide more accurate information to our customers and staff.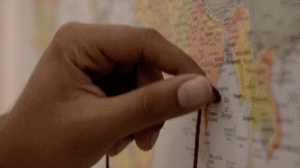 If your service partners are not providing you with accurate ETAs, better visibility, and incremental value improvement then it's time to leave them behind. Inaccurate empty railcar supply can lead to facility shutdowns that negatively impact customer relationships, so expect more from your Transportation Management System provider.
After all, if we can order a $10 gadget on Amazon and track it all the way to our front door, shippers should be able to gain the same level of granularity with their $100K+ asset loaded with high-value inventory. Don't settle with the status quo because it's easy; IntelliTrans is here to help you navigate change.