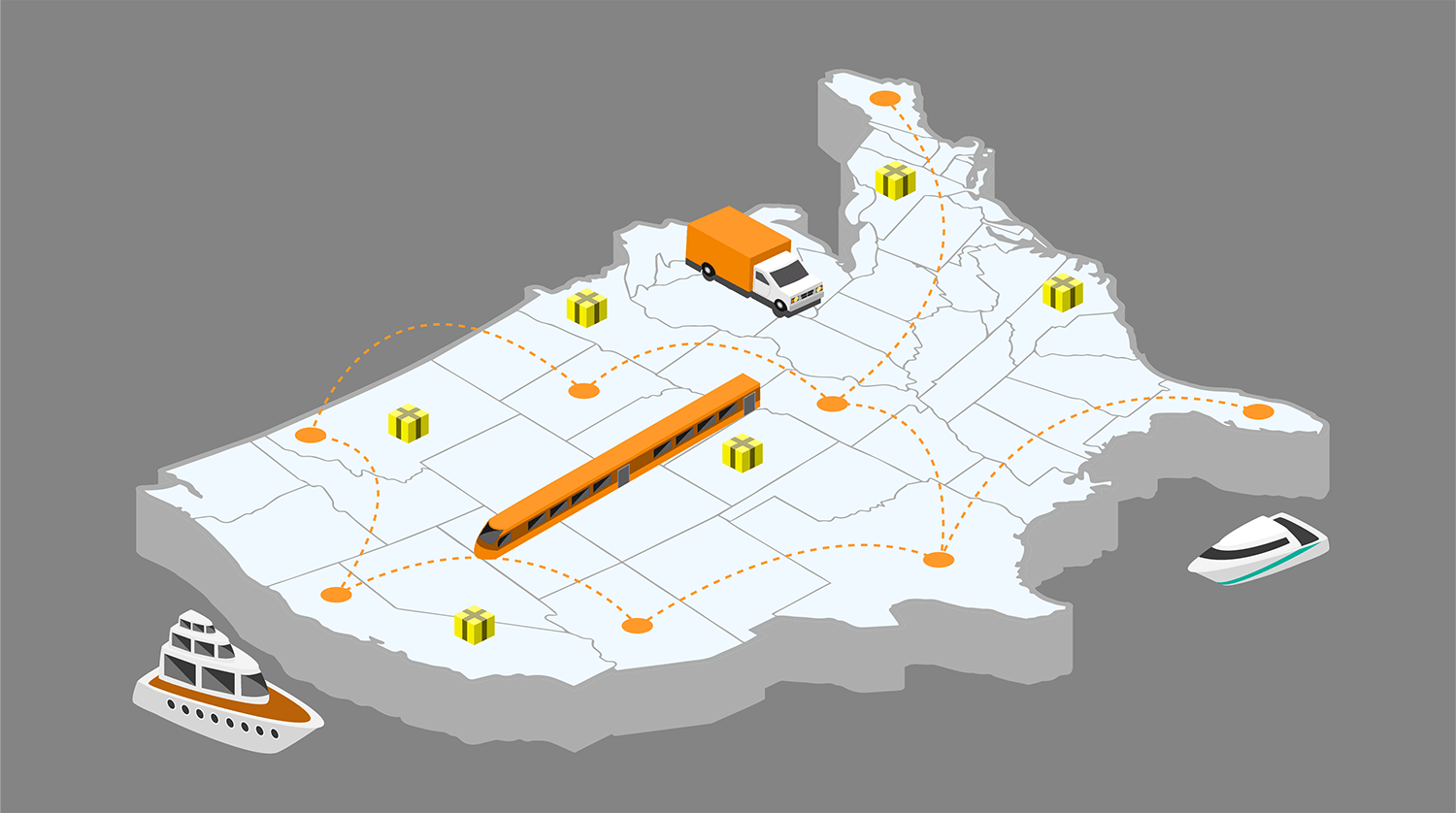 RAIL INDUSTRY OVERVIEW
Rail Companies and Infrastructure
Currently, there are 540 freight railroads operating 140,000 miles of track in the United States. Of these, seven are Class 1 railroads because of their 2019 annual operating revenue in excess of $447 million. These are BNSF Railway (BNSF), Canadian National Railway (CN), Canadian Pacific Railway (CP), CSX Transportation (CSXT), Kansas City Southern Railway Company (KCS), Norfolk Southern Railway (NS), and Union Pacific Railroad (UP). Class II, Class III and terminal and switching railroads make up the balance of the 540 freight railroads. The seven Class I railroads operate 95,000 miles of trackage and employ over 194,000 personnel. Class II, III and the terminal and switching carriers operate an additional 43,000 miles of track and employee another 27,000 personnel.
A Class I railroad in the United States and Mexico, or a Class I rail carrier in Canada, is a large freight railroad company, as classified based on operating revenue. Smaller railroads are classified as Class II and Class III. The exact revenues required to be in each class have varied over time, and they are now continuously adjusted for inflation.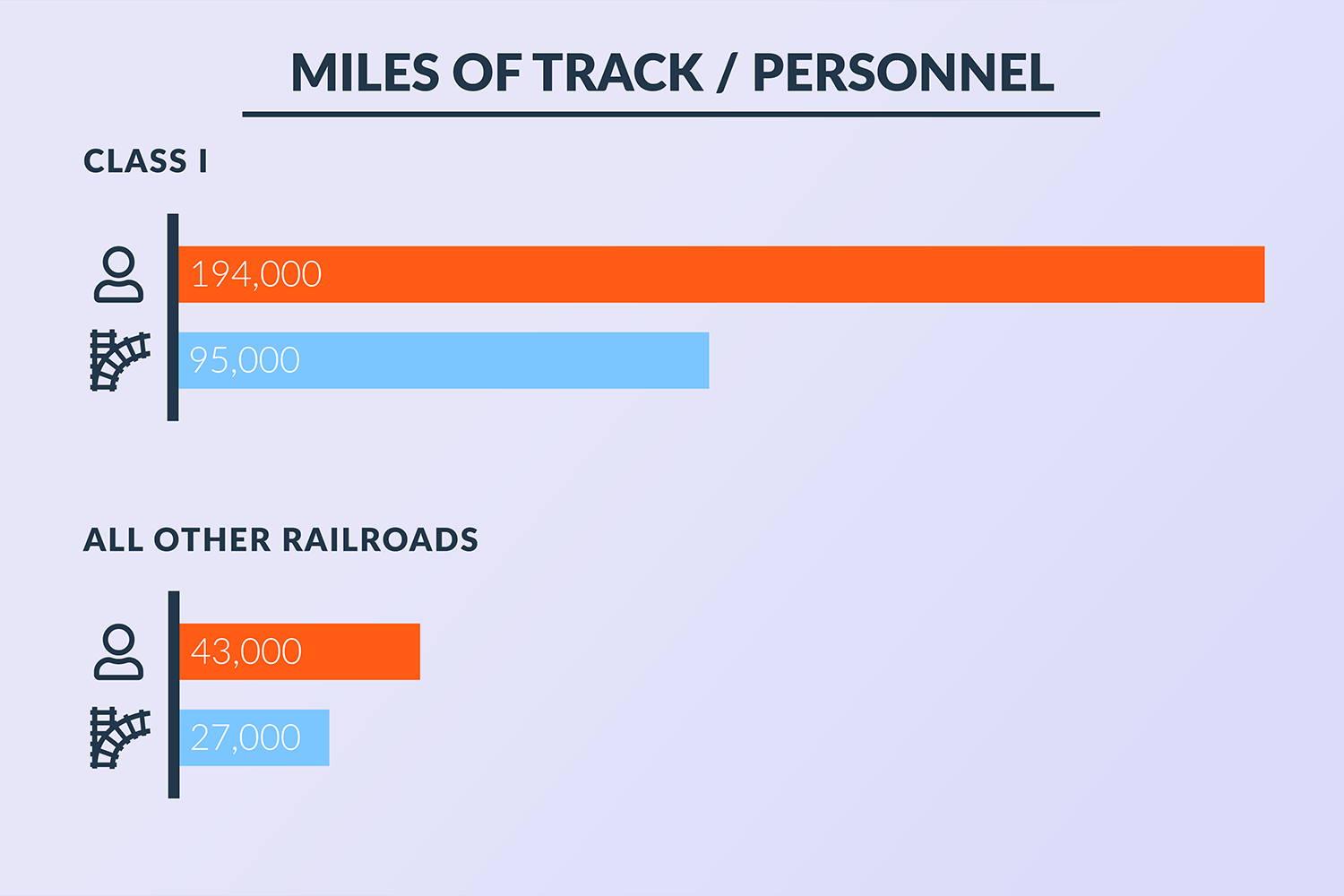 Rail Commodities and Business Mix

Coal remains the single largest commodity that moves by rail as measured by tons. 33% of rail carload traffic is coal, followed by chemicals at 12%, and grain at 8%. However, in 2017, intermodal accounted for approximately 24 percent of revenue for major U.S. railroads, more than any other single commodity group and well ahead of coal. Other commodities with substantial rail volume are forest products (including pulp and paper), motor vehicles, metals, metallic ores and scrap metals, crushed stone, sand and gravel, and petroleum products.