It doesn't take a black swan event to disrupt a supply chain. Here's how companies can use data to minimize disruptions and keep their supply chains running.
A black swan event, COVID-19 took the world by surprise when it first emerged in central China's Hubei province in December. By March, nearly 75% of companies were reporting pandemic-related supply disruptions, according to the Institute for Supply Management (ISM). As of July, 73% of organizations had encountered "some" or "significant" detrimental effects on the supply side.
The full impact of the global pandemic on the world's supply chains remains unknown, but Deloitte says at least one thing is for certain: "It will have global economic and financial ramifications that will be felt through global supply chains, from raw materials to finished products."
Of course, COVID-19 isn't the first—and it won't be the last—supply chain disruption that organizations will have to face. Long before the word "coronavirus" became a part of our everyday conversations, natural disasters, cybersecurity breaches, international trade wars, and geopolitical turmoil were all creating supply chain interruptions.
Last year, for example, Resilience360 identified thousands of major events that resulted in significant supply chain disruptions, including industrial fires and explosions, industrial action, civil unrest and protests, port disruptions, cargo and border delays, trade disputes, production halts, and natural disasters. "2019 proved once again that the supply chain risk environment is continually changing and evolving." (Little did Resilience360 know at the time, but 2020 would prove to be a blockbuster on the supply chain disruption front.)
"COVID-19's impact revealed that supply chain business continuity plans had both the wrong data and the data wrong," MIT adds. "Top management literally couldn't see what was happening — or needed to happen — to ensure safe and reliable deliveries under duress. This came as a shock."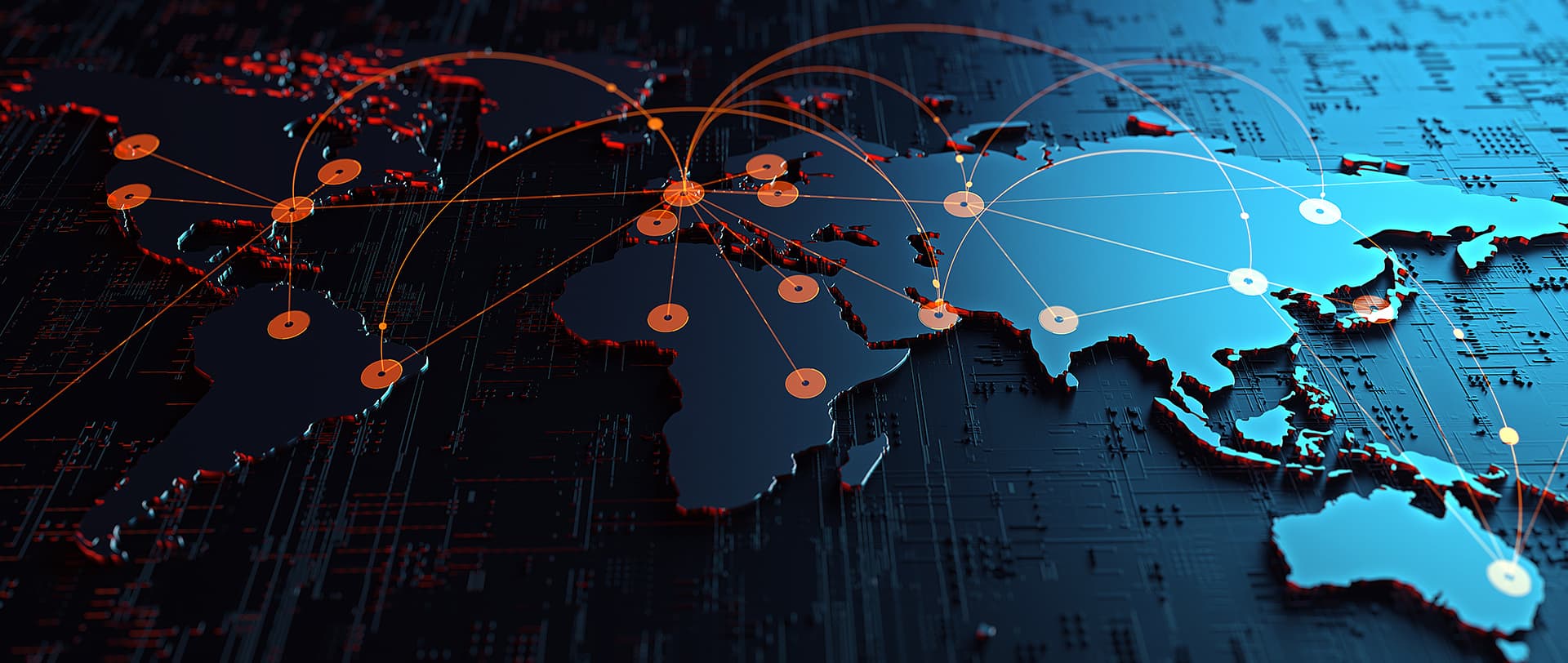 Disruption isn't a New Problem
The pandemic may have made supply disruption a more visible problem, but it's definitely not a new problem. While Ken Sherman, President of IntelliTrans, was working as head of supply chain for a major manufacturer 20 years ago, they encountered some missed delivery deadlines with a high-value customer that was launching a new product. "Our manufacturing run was scheduled, we had the raw materials to make our product on hand, and technically should have been able to deliver as promised.
The problem was that our material required specialized packaging and labeling that our system said we had in stock. The system turned out to be wrong; none of the packaging material was in stock. This meant we had to go back to the customer once again and revise our delivery date— solely due to inaccurate data within our system. Had we known about the lack of packaging in advance, we could have ordered it and been ready to package, label, and ship our customer's products on time."
This is just one example of how painful data gaps can be for manufacturing, production, distribution, and customer service. Fast-forward to 2020 and even with advanced technology at their avail, many companies continue to wrestle with data-centric disruption issues. The bottom line is that inaccurate, untimely data has real-world consequences in terms of higher operational costs and lower customer satisfaction.
3 Steps to Take Right Now
Any organization that wants to reduce the impacts of supply chain disruptions on its operations should start by looking at its data. Here are three good first steps to take:
Get a full view of your carrier system. You can't effectively manage your carrier base if you don't have a complete data set for those carriers. For example, if IntelliTrans went out to its customers and said, "Hey, we can give you railroad visibility, but we only interact with 50% of them, so we can only give you half of your fleet visibility," it wouldn't go over very well. Only with a complete, timely, and accurate view of your carrier network can you generate the right data to avoid supply chain disruption.
Always put the customer first. Right now, all organizations have a great opportunity to proactively set accurate expectations for their customers. They also have a wide range of data points available to not only set those expectations, but also to meet them on every order. The problem is, if you don't have that data available in an accessible control tower, you won't be able to fully leverage it to create great experiences for your customers.
Use data to reduce inventories and cut costs. In a business world where all companies are focused on their bottom lines, data is a great tool for driving cost out of the supply chain. With the right inventory management data, for example, companies can avoid having to "overstock" in order to avoid potential outages. In the absence of visibility and confidence, companies are forced to increase safety stock (i.e., products, people, fleets, etc.) to make up for that lack of confidence in the data. These moves directly impact the balance sheet and can prevent companies from successfully riding out any disruptions that might be lurking in the shadows.

Data is the New Oil
IntelliTrans' Global Control Tower provides high levels of supply chain transparency; aggregates, completes, and enhances data from a variety of sources; offers visibility into and execution of different aspects of the supply chain; and generates data-driven alerts and analytics that ask deeper questions and deliver meaningful insights.
By leveraging tracking information, the Global Control Tower provides analytics that measures key performance indicators (KPIs) like fleet cycle time, origin/destination dwell time, lane and hauler performance, back orders, freight spend, load optimization, and more. With their rate, equipment, lease, tracking, and invoice data in a central repository that's accessible 24/7, companies can position themselves for success in any market conditions.