Automakers, tech startups, logistics providers, and carriers are coming together to help make the driverless truck a reality.
Call them driverless trucks, autonomous trucks, or robot trucks—by whatever name, these advanced delivery vehicles are making a splash in the transportation world right now. With existing driver shortages now being compounded by a global pandemic and a big uptick in ecommerce sales (which, in turn, is creating capacity crunches in some regions), the push to bring driverless trucks to reality is on.
"As autonomous trucking edges closer to market, technology providers and their potential customers are testing competing strategies for how driverless big rigs could help them make money in the real world," WSJ's Jennifer Smith reports.
"Several startups are building out prototype fleets and hauling freight for big shippers that hope autonomous trucks could help cut transportation costs and speed up deliveries," she continues. "Other companies with self-driving trucking technology are trying to plug into existing operations, striking agreements with truck makers and large trucking fleets that they believe could eventually buy thousands of autonomous tractors."


Key Progress Points
In 2016, Volvo became one of the first companies to demonstrate how its autonomous trucks platoon to improve both safety and efficiency. According to GearBrain, the demonstration showed how the lead truck controls the accelerator and brakes of the two following trucks, meaning they all speed up and slow down together, thus removing the delays caused by driver reaction time.
Through its Volvo Autonomous Solutions division, the auto maker is now developing the Vera, a prototype truly driverless truck with no cab. It is currently being tested towing containers from a logistics center in Gothenburg, Sweden, to a nearby port terminal, at up to 25mph.
Since then, companies have been making real progress on their other autonomous trucking initiatives. Here are some of the latest developments:
Transport operators Ryder System Inc., NFI Industries Inc., and Deutsche Post AG are working with Ike Robotics Inc., to offer the latter's automated trucking technology through a software subscription model.
Port trucking and intermodal provider NFI is assessing how autonomous trucks would integrate with its dedicated trucking operations moving freight from customers' warehouses to retail stores. "Self-driving big rigs could handle longer highway portions of those regional runs, such as the 250-mile trip between the Dallas-Fort Worth area and Houston," NFI's Ike Brown told.
Waymo Via has begun testing autonomous trucks in Texas, using two of the country's biggest freight hubs as testing grounds. The Class 8, Peterbilt 579 trucks are being tested out of the Dallas-Fort Worth area, running to El Paso via Interstates 20 and 10, and to Houston via Interstate 45, CDLLife Each truck is equipped with Waymo Driver sensors and cameras, but is manned by a real, human truck driver, who will manually drive the routes first before allowing the autonomous software to attempt the route without human intervention.
Locomation recently completed its first on-road pilot transporting commercial freight, VentureBeat In partnership with risk management consultancy Aon and Wilson Logistics, Locomation deployed two trucks hauling trailers in a driverless convoy on a 420-mile-long route. Its retrofitted trucks covered approximately 3,400 miles and operated autonomously roughly half of the time, delivering 14 commercial loads (Locomation's system requires at least one driver to be alert and in control at all times).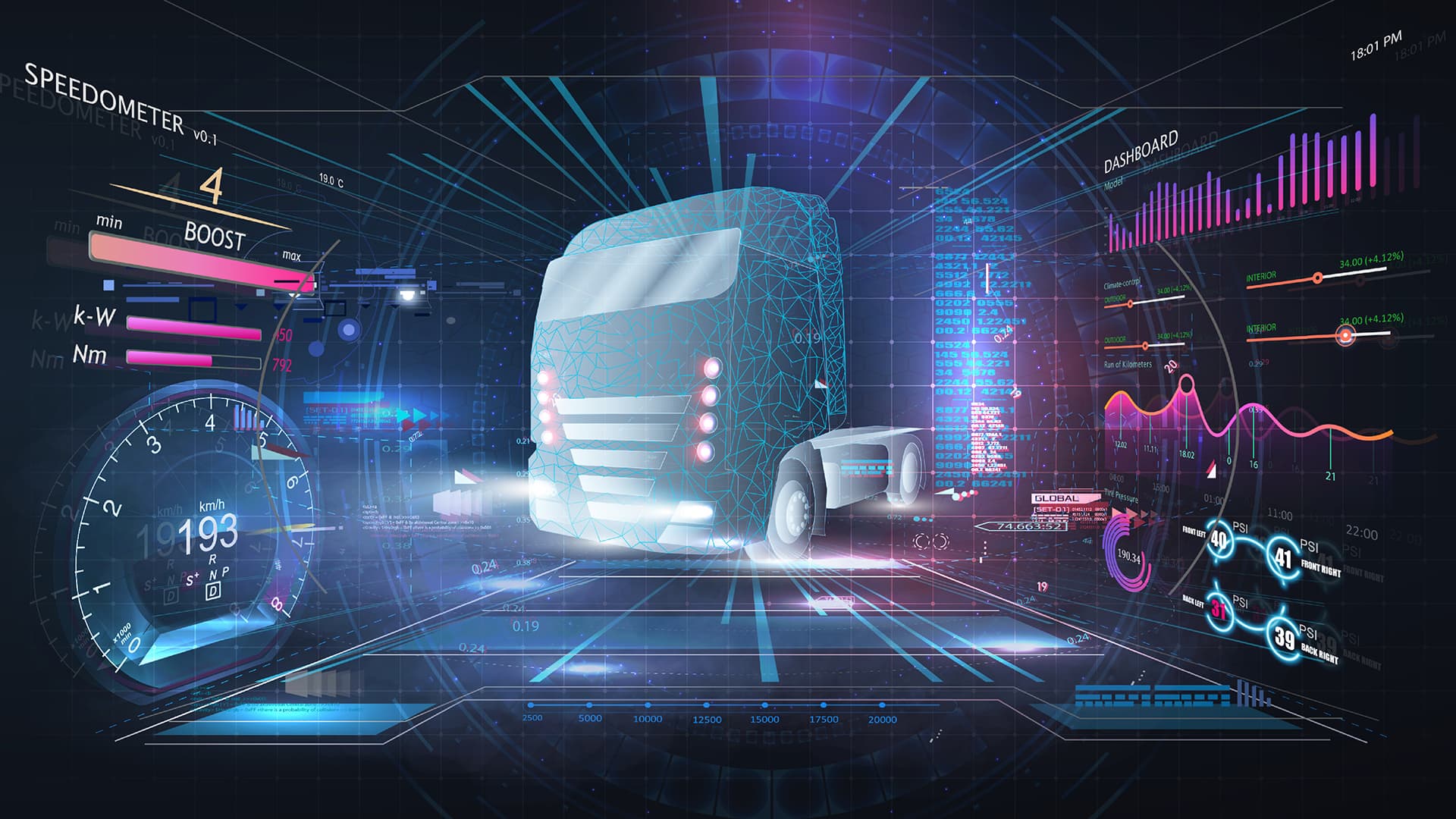 The Next Logical Leap
Viewed as the next logical leap to overcoming existing bottlenecks and keeping pace with the rapidly evolving ecosystem, autonomous trucks are gaining momentum right now, ResearchAndMarkets reports. The COVID-19 pandemic has underlined the need for autonomous trucks and their effectiveness during emergencies.
"With this pandemic, the industry faces issues such as driver shortage and severe commodity demand triggered by panic shopping," the research firm adds. "Autonomous vehicles (AVs) offer a solution to both the aforementioned with the capability of driving longer hours and safely."
Logistics and shipping operators alike have been given a strong case for including self-driving trucks in their fleets, with safety rising to the top in most of those conversations. According to ResearchAndMarkets, North America and Europe are leading the global autonomous truck transition, with many industry stakeholders based out of or testing vehicles in these regions.
"Cross-brand platooning trials were conducted in European test beds to understand the applicability scope of the technology. Many cities are upgrading their underlying infrastructure to enable V2V and V2X transmissions needed for trucks to operate autonomously. Government-funded initiatives with collaborative efforts from multiple and diverse industry participants are being done to fast-track the development of autonomous trucks."
Because autonomous trucks wouldn't be bound by rules that limit most commercial drivers to 11 hours behind the wheel, they can also help lower the costs, making over-the-road (OTR) service more competitive with intermodal rail-truck service. "I think automated trucking is going to bite into the intermodal market," Brown told WSJ.



Supporting the Autonomous Supply Chain
IntelliTrans' Global Control Tower provides high levels of supply chain transparency; aggregates, completes, and enhances data from a variety of sources; offers visibility into and execution of different aspects of the supply chain; and generates data-driven alerts and analytics that ask deeper questions and deliver meaningful insights.
By leveraging tracking information, the Global Control Tower provides analytics that measures key performance indicators (KPIs) like fleet cycle time, origin/destination dwell time, lane and hauler performance, back orders, freight spend, load optimization, and more. With their rate, equipment, lease, tracking, and invoice data in a central repository that's accessible 24/7, companies can position themselves for success in any market conditions.