A mode of transportation already known for its "green" qualities, rail could make some further sustainability gains if a new bipartisan act becomes a law.
The push to make modes of transportation more environmentally-sustainable has been in full force for several years now. From electric cars to ships that use low-sulfur fuels to vehicles that automatically shut off when idling, the number of "green" initiatives has proliferated right along with the number of consumers who are demanding them.
The railcar industry is no exception. In August, six U.S. representatives proposed a new tax credit for freight railcar owners that supports the manufacture and refurbishment of safer, greener railcar equipment in the U.S.
Known as the "Freight Rail Assistance and Investment to Launch Coronavirus-era Activity and Recovery (RAILCAR) Act," H.R. 8082 offers freight railcar owners a time-limited 50% tax credit for purchasing new freight railcars or refurbishing existing freight railcars that result in improving capacity or fuel by at least 8%, Railway Age reports.


Credits for Modernizing
The act also "provides separate tax credits for scrapping railcars based on their depreciated value and for capital expenditures on equipment or technology enhancements that improve environmental standards or the safety, quality, or efficiency of railcar manufacturing and repair operations," the publication points out.
The bill provides a separate tax credit for the scrapping of a railcar based on the depreciated value of that particular asset, and a 50% tax credit for capital expenditures on equipment or technology enhancements in railcar-related manufacturing or repair shops, Railway Age states. To be eligible for the credit, railcars being replaced must have been in service during the 48 months prior to enactment of the bill and must be permanently taken out of service.
According to Progressive Railroading, the credit encourages freight railcar owners to modernize their fleet to better meet precision scheduled railroading standards, accelerate the industry's production of new tank cars to meet improved safety standards, and to increase the efficiency of the fleet by use of more energy-efficient rail cars.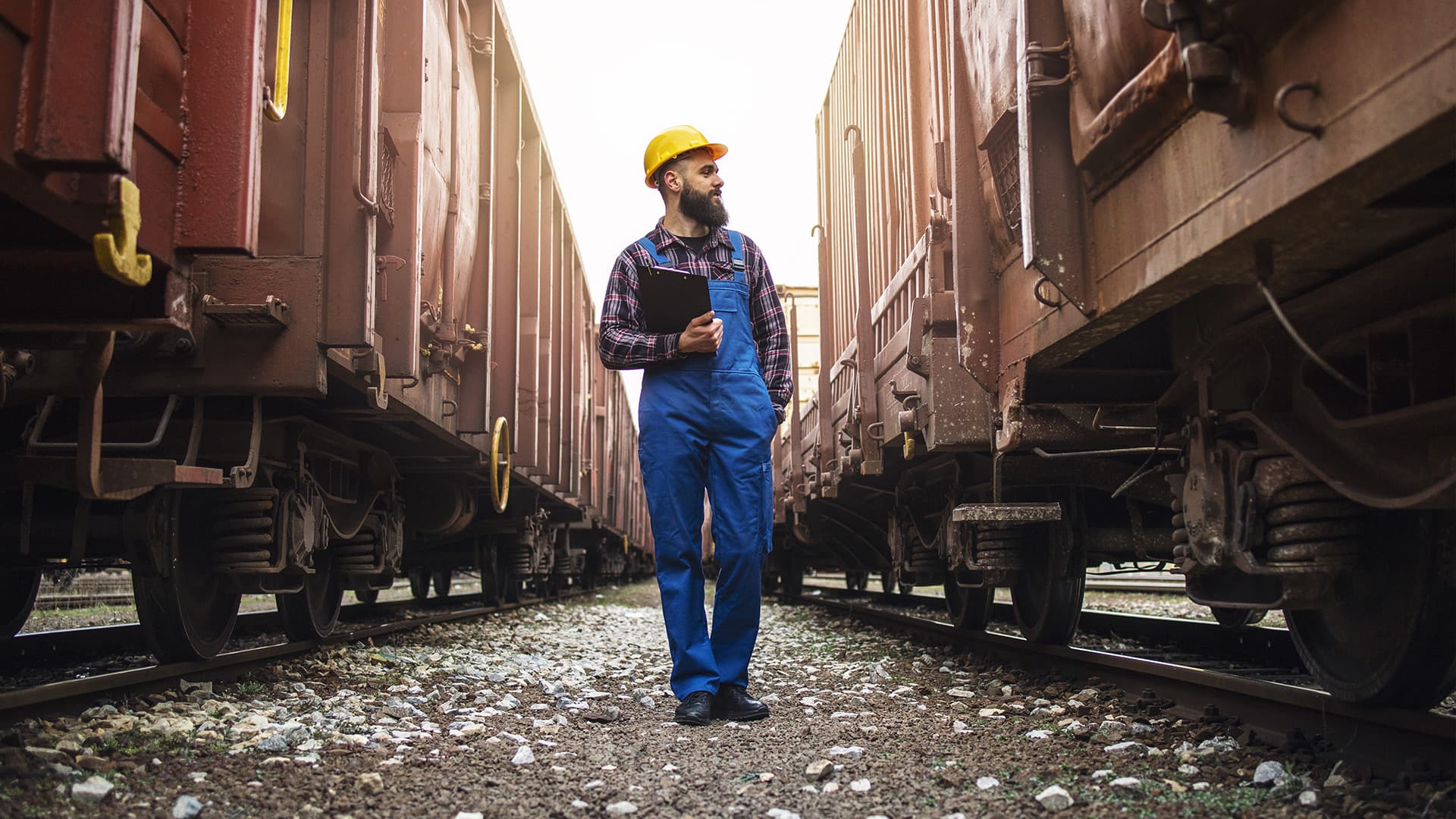 Preserving Jobs and Driving Investment
Prior to the COVID-19 pandemic, the freight railcar manufacturing industry directly supported 65,000 U.S. jobs, with average salaries exceeding the national average by 40 percent. The Railway Supply Institute, which worked with the bill's sponsors and railcar builders and owners to write the legislation, reminded Congress that passing the bill quickly would help overcome some of the impacts of the pandemic and subsequent economic downturn.
"The Freight RAILCAR Act will help incentivize private investment in the freight railcar manufacturing industry to preserve thousands of American jobs, reduce our carbon footprint, and ensure the integrity of our critical rail supply chains," RSI's Nicole Brewin said in a press release.
"Railway suppliers are facing increasingly difficult economic circumstances as a result of the COVID-19 pandemic and many have been forced to significantly reduce their manufacturing workforces," Brewin added. "We thank the [representatives] for introducing this bill to help restore and maintain the tens of thousands of jobs that depend on this industry and urge Congress to advance this legislation quickly to help railway suppliers cope with the economic fallout of this pandemic."


Rail: Sustainable by Nature
By its very nature, rail is one of the most sustainable transportation options available in the U.S. According to the Association of American Railroads, rail is environmentally-friendly due to these factors:
It produces fewer greenhouse gases (GHG). Greenhouse gas emissions are directly related to fuel consumption. Freight railroads account for just 0.6% of total U.S. greenhouse gas emissions, according to EPA data, and just 2.1% of transportation-related greenhouse gas emissions, AAR reports.
It's more fuel efficient than other options. Freight rail is ahead of other land modes of surface transportation when it comes to limiting its carbon footprint. U.S. freight railroads, on average, move one ton of freight more than 470 miles per gallon of fuel, the association notes.
It's a sustainable choice. If 25% of the truck traffic moving at least 750 miles went by rail instead, annual greenhouse gas emissions would fall by approximately 13.1 million tons, AAR points out. If 50% of the truck traffic moving at least 750 miles went by rail instead, greenhouse gas emissions would fall by approximately 26.2 million tons.
It uses technology to improve efficiency. "From advanced locomotive technology to zero-emission cranes," AAR states, "freight railroads leverage technology in all aspects of their operations to limit their impact on the environment." In 2019, for instance, U.S. freight railroads consumed 656 million fewer gallons of fuel and emitted 7.3 million fewer tons of carbon dioxide than they would have if their fuel efficiency had remained constant since 2000.
It helps reduce highway congestion. According to AAR, one freight train can replace several hundred trucks, freeing up space on the highway for other motorists. "Shifting freight from trucks to rail also reduces highway wear and tear and the pressure to build costly new highways," it adds.

Supporting Sustainable Supply Chains
IntelliTrans' Global Control Tower provides high levels of supply chain transparency; aggregates, completes, and enhances data from a variety of sources; offers visibility into and execution of different aspects of the supply chain; and generates data-driven alerts and analytics that ask deeper questions and deliver meaningful insights.
By leveraging tracking information, the Global Control Tower provides analytics that measures key performance indicators (KPIs) like fleet cycle time, origin/destination dwell time, lane and hauler performance, back orders, freight spend, load optimization, and more. With their rate, equipment, lease, tracking, and invoice data in a central repository that's accessible 24/7, companies can position themselves for success in any market conditions.